Professional Interior Decorating Services
Luxury Spaces is Kansas City's top choice for accessories, window treatments, furniture, paint colors and more for your home.
At Luxury Spaces, our experienced designers work with you to create a unique vision for your home. We start by getting to know your style and needs, then help you select the perfect accessories, window treatments, furniture, paint colors, and more. Our wide range of products and services means that we can provide a one-stop solution for all your home decorating needs.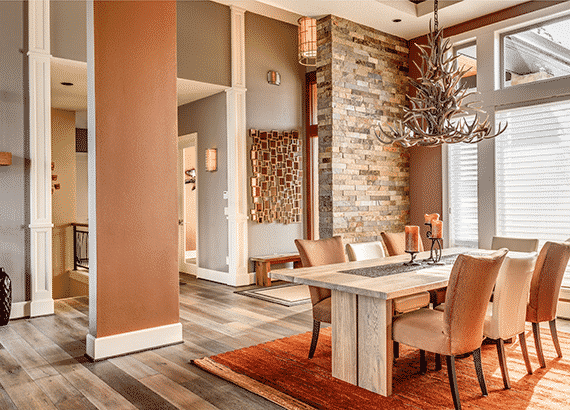 High-Quality Decorating Services in the Kansas City Metro Area
At Luxury Spaces, we believe that your home should reflect your unique style. That's why we offer interior decorating services for residential spaces in the Kansas City area. Our team of professional decorators will work with you to create a space that is both stylish and functional. We'll start by getting to know your vision for the space, and then we'll help you select the perfect furniture, artwork, and accessories to achieve that vision. We also offer design services for living rooms and kitchens, bathrooms, and outdoor spaces. So whether you're looking for a complete makeover or just a few finishing touches, we can help you create the home or office of your dreams.
Hiring an interior decorator is a great way to achieve the home of your dreams. The interior decorators at Luxury Spaces are experienced in helping homeowners select the right furniture, accessories, and paint colors to create a stylish and inviting space. They will also work with you to stay within your budget and can even provide guidance on do-it-yourself projects.
Interior Decorating Services
Our interior decorating services can be used to update an existing space or to create a completely new look. Whether you need help selecting furniture and accessories or you simply need someone to hang paintings and mirrors, a professional decorator will be able to provide the services you need. In addition, decorators can also offer advice on color schemes and floor plans. If you're not sure where to start, a decorator can help you figure out what will work best for your space.
Whether you're planning a complete home makeover or simply want to refresh a few rooms, interior decorating services can help you achieve the results you desire.
We offer a variety of services, including color consultations, furniture selection, window treatments, and more. Whether you are looking to update one room or your entire home, we can help you create the perfect space. Contact us today to schedule a consultation.