Whole Home Remodeling Services in Kansas City
Luxury Spaces offers whole home remodeling from design concept to project completion. We handle everything from accent walls to full basement remodels and home additions. Don't worry about juggling remodeling contractors or home renovation contractors, we handle it all for you.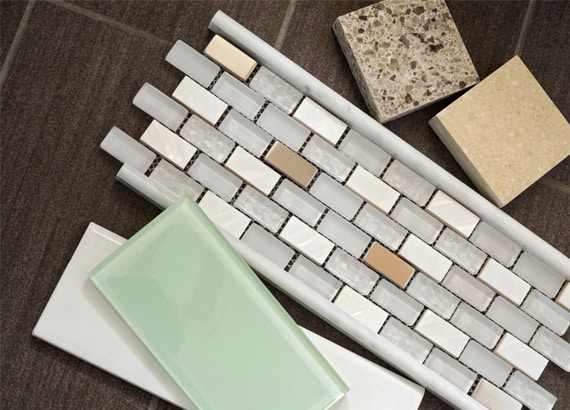 Indoor spaces: Need a basement, bathroom, or kitchen remodeling company?
Sometimes our space needs a little updating and sometimes it needs a complete overhaul. Luxury Spaces' residential remodeling can transform interior spaces to look and function the way your family needs them to! We can rearrange your kitchen's footprint, give you a brand new living space in your basement, or repurpose a bedroom for a home office. The sky is the limit. Let our whole home remodeling team help make your dreams for your home a reality today.
Residential Remodeling Services
If you are looking to modernize your home and remodel the overall aesthetic, look no further than Luxury Spaces residential remodeling services. Avoid cookie-cutter home remodeling with unimaginative renovation contractors and let us help you design and elevate your project with a layout and remodel partner that listens to your goals. For residential remodeling services in the Kansas City area including: basement, bathroom, kitchen, or outdoor spaces - Luxury Spaces is the remodeling company that provides next-level whole home remodeling.
Basement Remodeling Services
Luxury Spaces specializes in creating beautiful, functional living spaces that are tailored to our client's unique needs and lifestyles. Our team of experienced designers, whole home remodelers and craftsmen will work with you to create a basement that suits your individual style and budget. Whether you're looking for an extra bedroom, home office, game room, or simply more storage space, we can help you make the most of your basement.
Bathroom Remodeling Services
If you're considering a bathroom remodel, Luxury Spaces is the perfect partner. We specialize in high-end bathroom makeovers, and our team has the skills and experience to transform your space into a luxurious retreat. From custom tile work to marble countertops, we can help you create a bathroom that is both beautiful and functional. We also offer a wide range of lighting and plumbing fixtures to complete your home remodeling vision. Whether you're looking for a complete overhaul or just a few cosmetic upgrades, we can help you turn your bathroom into the oasis you've always dreamed of.
Kitchen Remodeling Services
At Luxury Spaces, we understand that the kitchen is the heart of the home. That's why we offer comprehensive kitchen remodeling services to homeowners in Kansas City. We can help you design and build the kitchen of your dreams, whether you're looking for a sleek and modern space or a cozy and traditional one. We'll work with you to select the perfect cabinets, countertops, appliances, and fixtures, and we'll make sure everything is installed flawlessly. We'll also help you with any other aspects of your kitchen remodel, from choosing paint colors to selecting flooring. So if you're ready to transform your kitchen into a beautiful and functional space, contact Luxury Spaces today.
Outdoor spaces: add a deck, a pool, or an outdoor kitchen
Home remodeling is not just about the indoors! Let's transform your outdoor space by building a deck, outdoor bar, firepit area, luxury pool or spa area, or anything else your family can imagine. We can design and create outdoor areas that increase your living space and make your home even more functional and enjoyable.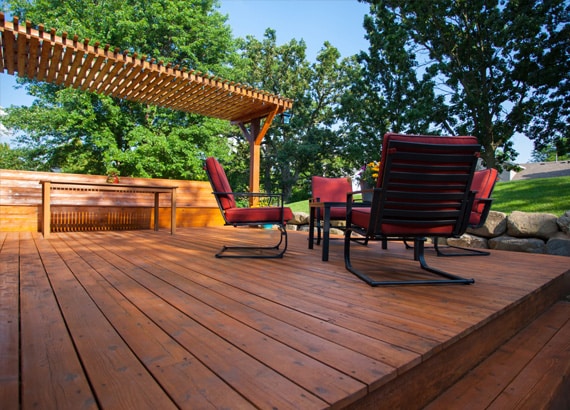 Add accent walls, lay new flooring, or rearrange walls.
Refresh your home with new flooring, paint, or built-in cabinets. Sometimes all it takes is a luxury accent wall to give your space a whole new look. Whether you're looking for fresh colors and finishes, or to open up your floor plan and rearrange the walls, we have you covered. 
Exclusive access to brands and furniture you won't find on a showroom floor.
Luxury Spaces KC handles everything from design to construction, in-house. That means we have designer-level access to brands and products that are not carried in consumer stores. Working with us opens up a whole new possibility for furniture, cabinetry, artwork, and other custom pieces for your whole home remodeling.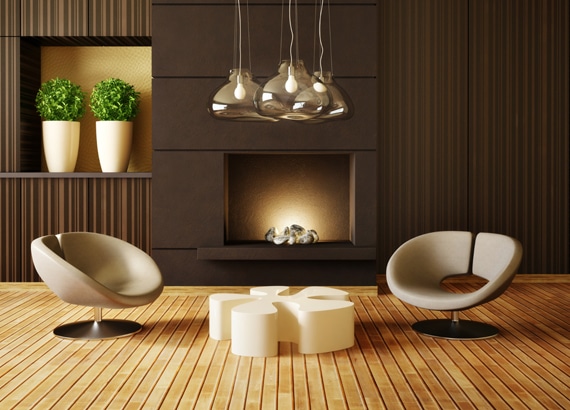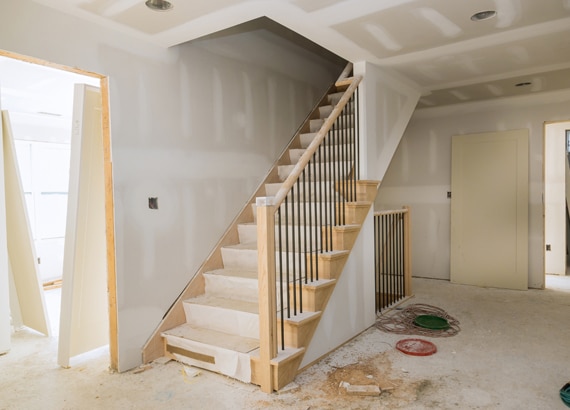 Home Remodeling Services in Kansas City
We offer a wide array of services to ensure you get the luxury space you deserve! If it's not on the list, give us a call. It's probably in our wheelhouse!
       

Kitchen remodeling

       

Bathroom remodeling

       

Basement remodeling

       

Bedroom remodeling

       

Office remodeling

       

Floor treatments

       

Cabinetry

       

Backyard design and remodeling

       

Home additions

       

Built-in storage

       

Wall treatments