Outdoor Patio Design Services
Luxury Spaces is proud to offer a wide range of outdoor patio design services. We believe that your outdoor space should be an extension of your home, and we work hard to create an area that is both functional and visually appealing.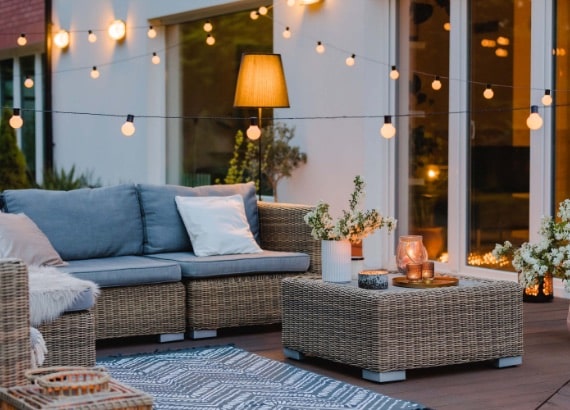 Whether you are looking for a classic brick patio or a modern concrete design, we have the skills and experience to bring your vision to life. We also offer a variety of other services, including outdoor kitchen design and landscape lighting. So if you are looking for help with your outdoor space, Luxury Spaces is a perfect choice. Contact us today to schedule a consultation.
Outdoor Area Design Services
Luxury Spaces provides exterior patio design services to customers who want to transform the job of their inside to the outdoors. Our experienced team has years of experience in customizing luxury backyard environments with beautiful walkways, firepits, patios, and pavilions that are designed to fit your personal style and needs.
We strive for customer satisfaction as our number one priority, which is why we carefully listen to your vision and work hard to incorporate them into the overall design. Luxury Spaces goes above and beyond to make sure each project looks amazing while also providing practical function to all areas of the space. Contact us today to learn more about what is possible for your next exterior living space project.
Professional Outdoor Patio Design
Let Luxury Spaces design the outdoor area you've been dreaming of for your Kansas City home. Whether you're looking for an outdoor oasis or a beautiful gathering place to entertain, our exceptional outdoor designers have the expertise to create the perfect spot to enjoy for years to come.
With a vast selection of furniture, accessories, fixtures and more, our team of experienced professionals can create an outdoor living area that perfectly suits your lifestyle. From contemporary designs to classic styles, we have everything you need to transform your patio into a special relaxing place. Let us help you take your outdoor space from ordinary to extraordinary!