Kansas City's Expert Living Room & Kitchen Designers
Luxury Spaces offers complete living room and kitchen design services to homeowners in the greater Kansas City area. Our team of experienced designers will work closely with you to create a unique space that meets your specific needs and preferences.
Our team at Luxury Spaces offers interior design services tailored to meet your needs, so whether you're looking for a complete makeover or just need help choosing the right furniture, our experienced and qualified professionals are here to assist. Let us help bring your vision into reality and create a space that reflects your unique style and captures the atmosphere of redefined luxury and maximum comfort.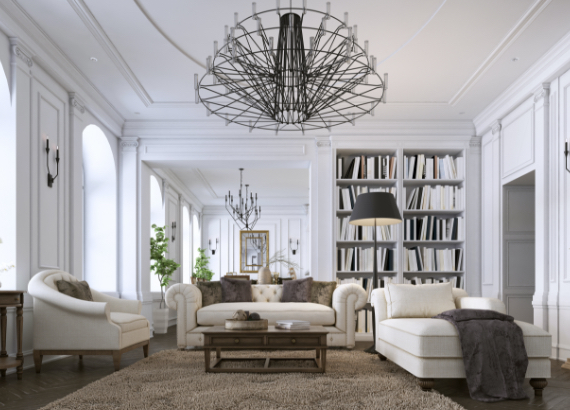 Living Room Design Services
Luxury Spaces offers living room interior design services to help you create a space that is both stylish and functional. Our team of experienced designers will work with you to create a custom layout that fits your specific needs. We'll help you select the perfect furniture, window treatments, and accessories to suit your taste and budget.
We also offer guidance on paint colors, lighting, and flooring options to complete the look. Whether you're starting from scratch or simply looking to refresh your existing space, Luxury Spaces has the expertise and resources to make your vision a reality. Contact us today to schedule a consultation.
Kitchen Design Services
When it comes to kitchen interior design, no one does it better than Luxury Spaces. We offer a comprehensive range of services that can take your home kitchen design from drab to fab in no time. Our team of experienced designers will work with you to create a custom space that meets your specific needs and style preferences.
We'll take care of all the details, from choosing the right cabinets and countertops to selecting the perfect appliances and fixtures. And we'll make sure that your new kitchen is both functional and beautiful. Contact us today to learn more about our kitchen interior design services. We'll be happy to answer any questions you have and help you create the kitchen of your dreams.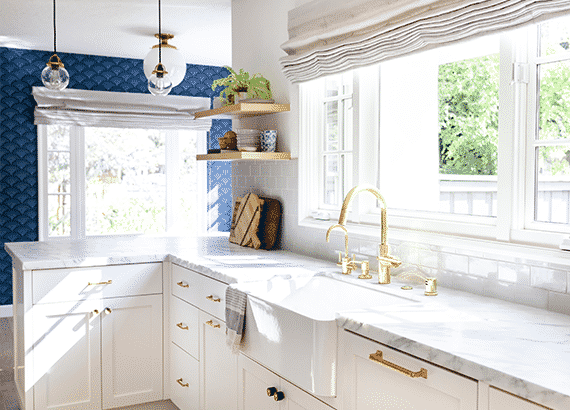 Luxury Spaces - Kansas City's Trusted Kitchen and Living Room Designers
Luxury Spaces is the most trusted design team in Kansas City. Our expert interior design professionals have years of experience crafting some of the most luxurious rooms and furnishings out there.
From contemporary styles to traditional designs, each of our renovation projects are designed with comfort, style, and longevity in mind. And you can feel secure knowing that the talented designers at Luxury Spaces are aware of all the latest trends in interior design so your kitchen or living room will always feel contemporary. So if you're interested in transforming these key spaces into something truly unique – let Luxury Spaces step up to the plate.